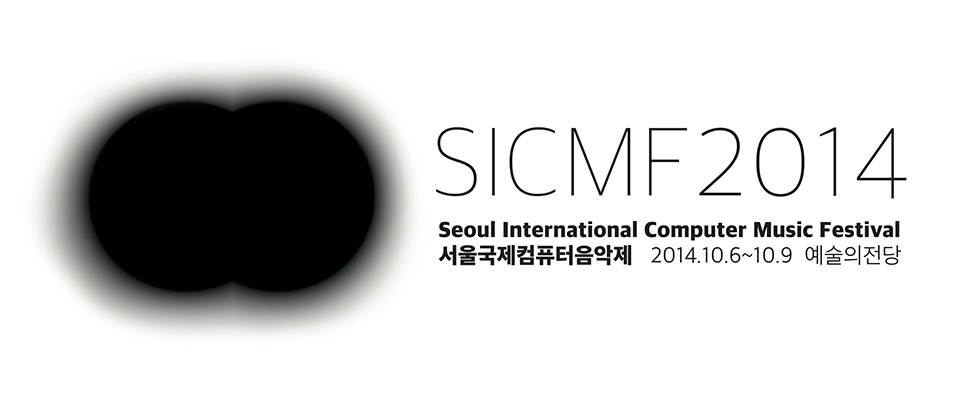 Seoul International Computer Music Festival 2014
Oct. 6 - Oct. 9, 2014 @ Jayu Theatre, Seoul Arts Center, Korea
The weather in Korea is best at this time of the year —― the beauty of the autumn foliage exhilarates us and the clear blue sky falls over the Seoul Arts Center like a vast canopy. Thus, it is truly an elevating moment for me to announce the opening of the festival.
SICMF, the first electro-acoustic music festival to be held in Asia, now marks its 21st year this year. Although computer music was initially unfamiliar to performers and audiences alike, the rapid development of computers and music technology has resulted in an increase of interest, both bringing technology-based concerts to a higher standard in addition to expanding the scope of our imagination. This new phase of electro-acoustic music is currently arousing massive interest among the general public.
The four days of festivities for this year's SICMF includes four evening concerts. In addition to the festival, the Korean Electro-Acoustic Music Society (KEAMS) will hold its annual international conference, dedicated to the presentation of papers on computer music research and technology, for two consecutive days on October 8 and 9 at Seoul National University. For the first three days of the festival, the evening performances will be comprised of outstanding musical works that have been chosen from a large number of international submissions as well as those selected from among domestic members of the computer music community. There are so many phenomenal international and domestic submissions each year that it is a great pity that the limited time and space of the festival can not accommodate all of the excellent works submitted. On the fourth and final evening of the festival, the Ensemble Aventure, which is one of the most renowned contemporary music ensembles in Europe, is invited to perform prominent European works in addition to music composed by Korean composers.
서울국제컴퓨터음악제는 악기, 컴퓨터음악, 영상 등의 매체가 어우러지는 전위적인 공연으로 음악과 테크놀로지가 어떻게 조우하고 결합되는지 보여주는 차별화된 음악제입니다. 1994년 한국전자음악협회에 의해 아시아에서 최초로 기획된 이래 꾸준히 성장했으며 올해 21회를 맞이합니다.
그 동안 국내외에서 활발하게 활동하고 있는 작곡가들의 뛰어난 작품들에 의해 국내는 물론 전세계 컴퓨터음악의 주요한 흐름을 파악하고 주도하는 음악제로 성장했으며, 많은 해외의 작곡가들이 연주하고 싶어하는 무대가 되었습니다.
올해 초청되는 앙상블 아방뛰르(Ensemble Aventure)는 1986년 독일 프라이부르그에서 창단되어 현재 유럽지역에서 각광을 받고 있는 현대음악 전문연주단체입니다. 이 그룹의 특별함은 그 동안의 화려한 수상경력보다도 연주하는 작품을 선정하는 데에서 더욱 드러납니다. 이들은 사회적 이슈가 되고 있는 작품들을 중점적으로 연주하면서도 이와 함께 숨겨져 있는 작품들의 재발견을 위해 알려지지 않은 작곡가들의 작품들을 꾸준히 찾아 연주할 만큼 그들의 연주 범위는 매우 모험적이고 폭넓다고 할 수 있습니다. 이번 공연에서는 오스트리아/독일작곡가의 새로운 작품들과 세 명의 한국 작곡가의 작품(초연)들로 구성하여 컴퓨터매체와 함께 새로운 음향을 선보일 예정입니다.
많은 관심과 성원 부탁드립니다.
---
Overview
Oct. 8 (Wed.)
Concert #3
Conference day 1
Oct. 9 (Thu.)
Concert #4 (Ensemble Aventure concert)
Conference day 2
---
Concert Programs
Concert 1
Mon. Oct. 6 / 7:30PM @ Jayu Theatre, Seoul Arts Center
• Haruka Hirayama : "Myth II"
• Kotoka Suzuki : "Shimmer, Tree II"
• 신성아(Seongah Shin) : "The Thin Black Line: Evidence for Experimental Film and Computer Music"
• Lefteris Papadimitriou : "Acid Drops"
• Chin Ting Chan : "tempora mutantur"
• 이은화(Eunhwa Lee) : "Into a cloud"
• João Pedro Oliveira : "Hydatos"
• 김종현(Jonghyun Kim) : "Spielzeug #1 - poco a poco accelerando al sinus"

Concert 2
Tue. Oct. 7 / 7:30PM @ Jayu Theatre, Seoul Arts Center
• Joseph Tagg : "Chromatic Hues"
• Mikel Kuehn : "Rite of Passage"
• Clemens von Reusner : "Dry Friction"
• 김태희(Taehi Kim), 전상언(Sang Un Jeon) : "Drawing Responsory"
• 장준호(Jun-ho Jang) : "Obsessive-compulsive act"
• 김효주(Hyojoo Kim) : "Misophobia (특정 소리에 대한 공포)"
• Fernando Alexis Franco Murillo : "Qualia"
• Alberto Novello & Paolo Pascolo : "Unpredictable Interaction"

Concert 3
Wed. Oct. 8 / 7:30PM @ Jayu Theatre, Seoul Arts Center
• Nicola Monopoli : "La Quiete, La Fuga, Disordine"
• Ryo Ikeshiro : "Composition: White Square, White Circle"
• Francis Dhomont : "Temps Bleu (Blue Time)"
• 김지현(Jihyun Kim) : "track - reconstructable memory"
• Takuto Fukuda : "Assimilation"
• Mitchell Herrmann : "Kettledrum Organ"
• Maurilio Cacciatore : "IV Anfibio"
• 김미정(Mi-jung Kim) : "Taeguk and Four Kwaes (태극과 사궤)"
• 안두진(Doo Jin Ahn) : "춤 - 움직임을 위한 음악"

Concert 4 (Ensemble Aventure Concert)
Thu. Oct. 9 / 7:30PM @ Jayu Theatre, Seoul Arts Center
• Olga Neuwirth : "Verfremdung/Entfremdung"
• 임영미(Young-Mee Lymn) : "Shadow play"
• Roland Breitenfeld : "Ereignisse V"
• 이돈응(Donoung Lee) : "Sound Trail"
• Jorge García del Valle Méndez : "seok yang jong (석양종)"
• 문성준(Seong-Joon Moon) : "tranquily, unhesitatingly"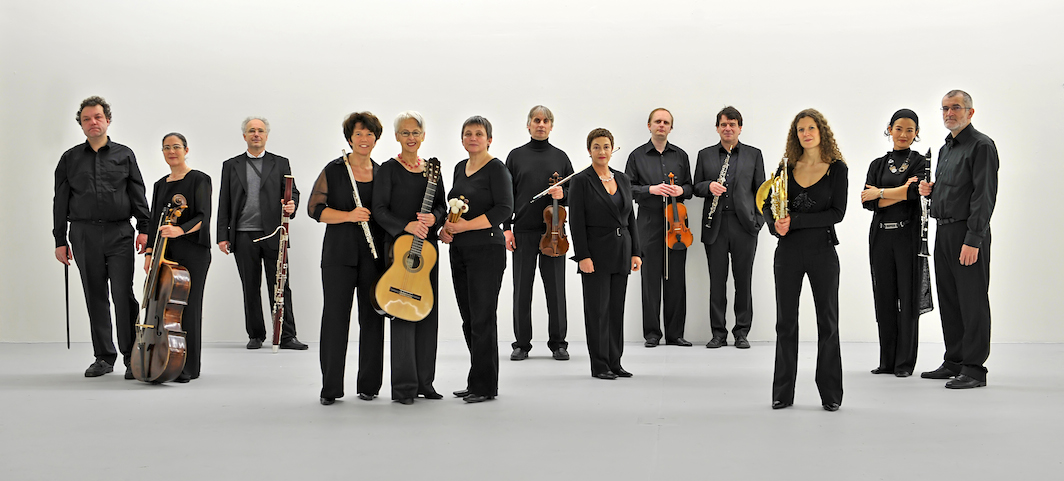 ---
Conference & Workshop
For detailed information about the conference, please visit the official site of KEAMSAC(Korea Electro-Acoustic Music Society Annual Conference).
컨퍼런스에 대한 자세한 정보는 한국전자음악협회 학술대회 공식 웹사이트를 방문해 주세요.
---
Venues
---
Tickets
› Price: KRW 10,000 per concert (Students get 20% off.)
› The selected and invited composers for this festival get free tickets.
› Online reservation is not possible for foreigners. Please email us if you want reservation.

› 가격 : 연주회 당 10,000원 (학생 할인 20%)
› 이번 SICMF에서 작품을 연주하는 작곡가에게는 무료 입장권을 제공합니다.
› 입장권 예약:

---
Supported by
Art Council Korea, Korea Finance Corporation, Auswärtiges Amt, Fonds Podiumkunsten NL, fundación sgae, Goethe Institue
Cooperated by
Center for Research of Electro-acoustic Music and New Music at Hanyang Univ., Center for Arts and Technologies, Seoul National University, Chugye Univ. for the Arts, Computer Music Lab at Korea National Univ. of Arts
Sponsored by
MIDILAND Inc., DasanSR Inc.
후원
한국문화예술위원회, 한국정책금융공사, 독일 외무부, 네덜란드 공연예술기금, sgae 재단, 주한독일문화원
협력
한양대학교 전자음악연구소, 서울대학교 예술과학센터, 추계예술대학교, 한국예술종합학교 컴퓨터음악연구소
협찬
(주)미디랜드, (주)다산에스알
---